BREAST CANCER – SIGNS, SYMPTOMS AND TREATMENT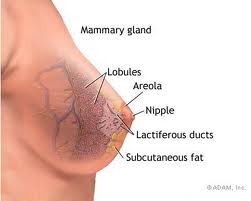 Breast cancer is turning out to be an endemic disease of women. This disease is engulfing the women around the globe. Breast cancer is now quiet widespread, both in developing as well as developed nations.
The following are some important facts about this breast cancer:
One woman in eight who lives to age 85 will develop breast cancer.
Breast cancer is the leading cause of death for women age 40 to 55.
Fifteen percent of all breast cancers occur in women under age 45; in this age group, breast cancers are more aggressive and have lower recovery rates.
Eighty percent of breast lumps are NON-cancerous.
Seventy percent of breast cancers are found through breast self-exams.
About 80 percent of women diagnosed with breast cancer have no family history of breast cancer.
Unfortunately, the current medical paradigm is relatively clueless about what causes breast cancer and how to effectively treat it. Most conventional cancer treatments actually add insult to injury by doing more harm than good—a fact that up to this point has been swept under the rug by the medical industry. Fortunately, we're beginning to see the initial stirrings of change, as you will see from the latest research I'll be presenting later. In the largest review of research into lifestyle and breast cancer, the American Institute of Cancer Research estimated that about 40 percent of cancer cases could be prevented if people make wiser lifestyle choices. I believe these estimates are seriously LOW, and it is more likely that 75 to 90 percent of breast cancers could be avoided by strictly applying the recommendations I will review below. I had to refer to a statistics from the USA, because it is closely similar to what operates in Nigeria concerning breast cancer. In fact, the latest paleoanthropological research shows that cancer was virtually nonexistent in humans before poor diet and pollution appeared, finally proving that cancer is a man-made disease. My aim for this article is to provide you with a broad understanding of the factors that lead to the development of this deadly disease—as we now understand them—and what you can do preventatively to avoid becoming the next victim..If you happen to be a man, please read on since it actually does apply to you as well. And if you are a breast cancer sufferer, you will also find natural remedy in this article.
Men are NOT Immune to Breast Cancer
Breast cancer is not a disease exclusive to women. For every 100 women with breast cancer, one man will develop the disease. The National Breast Cancer Foundation estimates approximately 1,700 men will develop breast cancer and 450 will die from it each year. The average age men are diagnosed with breast cancer is 67, versus 62 for women, meaning male cancers are often caught in a more advanced stage. If you work around petrochemicals, your risk is much higher. Men who work around gasoline and combustion products have a significantly higher risk of developing breast cancer.
Types of Breast Cancer
Breast cancer is classified into two types, based on whether or not it is invasive:
Noninvasive (in situ) breast cancer: Cancer cells have not spread to adjacent areas of your breast—they have remained in their place of origin. The most common type is ductal carcinoma in situ (DCIS), which occurs in the lining of the milk ducts. Noninvasive breast cancer is sometimes called "stage 0" cancer.
Invasive breast cancer. Cancer cells infiltrate or spread outside the membrane that lines a duct or lobule, into surrounding tissues. The cancer cells can then travel to other parts of your body. Invasive breast cancer can be stage I, II, III, or IV, depending on how advanced it is.
Breast cancer can be further classified according to what type of tissue it arises from:
Milk ducts: Ductal carcinoma is the most common type of breast cancer.
Milk-producing lobules: Lobular carcinoma originates in the lobules, where breast milk is produced.
Connective tissues (muscles, fat and blood vessels): Rarely, breast cancer can originate from these breast tissues; in this case, it's called sarcoma
Inflammatory Breast Cancer: The Rarest and Most Aggressive Form Inflammatory Breast Cancer (IBC) is a rare form of breast cancer of sudden onset and can easily be confused with a breast infection (mastitis). The affected breast is red, swollen, warm and tender because cancer cells have blocked the lymphatic vessels in the breast. You might or might not have a lump. IBC accounts for between 1 and 5 percent of all breast cancer cases, and is more common among younger women and African American women. There have been some cases documented in men. IBC is the most aggressive form of breast cancer, and survival rates are worse than for other types of breast cancer. You should seek medical attention immediately if you have the above symptoms—or if you are being treated for mastitis but your symptoms are not resolving as expected.
Signs and Symptoms to Watch For
The most common signs and symptoms of breast cancer include the following:
A breast lump or thickening that feels different from the surrounding tissue
Bloody discharge, or other unusual discharge, from your nipple
A change in your breast's size or shape
Changes in the skin on your breast, such as dimpling or indentation
Redness or pitting of your breast skin—kind of like the skin of an orange
Pain or tenderness in your breast
An inverted nipple
Peeling or flaking of the nipple
Enlarged lymph nodes or swelling in your armpit
If you have any of these changes, you should consult your healthcare provider immediately. But don't panic—remember, the majority of breast tumors are benign. Many of the above signs can indicate other issues besides cancer, and your healthcare provider can help you sort it out.
What Causes Breast Cancer?
We now know that breast inflammation is KEY to the development and progression of breast cancer. Inflammation is not the cause, but rather is a key process that sets the stage for breast cancer to occur. There are certainly many aggravating factors, from foods to chemicals in the environment to lifestyle patterns and genetics—but it is the INFLAMMATION that these things cause that starts the wheel turning. Scientists have shown that an inflammatory process within the breast itself promotes growth of breast cancer stem cells. That's the bad news. The good news? Researchers were able to inactivate this inflammation selectively, which reduced the activity of these stem cells and stopped breast cancer from forming.  Although your genes are a factor in your breast cancer risk, it is not your genes that dictate your health but rather the expression of them, and that depends on what genes you "turn on and off" with your lifestyle and emotional state (epigenetic factors). In other words, you have more power over your health than your genetics does!
Breast Cancer is Closely Tied to Estrogen Exposure
There are a number of studies that have given us clues about the factors contributing to breast cancer. But one of the most significant factors is synthetic hormone replacement therapy (HRT). According to a study published online in the Journal of the National Cancer Institute, breast cancer rates for women dropped in tandem with decreased use of HRT. In Canada, between 2002 and 2004, HRT use dropped by 7.8 percent. During that same time, breast cancer rates also fell by 9.6 percent. This further supports existing evidence that HRT is linked with breast cancer, which is an estrogen-related cancer. So it is no surprise that giving women potent synthetic estrogens will increase their breast cancer risk. However, there's a twist. After remaining stable at around five percent between 2004 and 2006, breast cancer rates then began to rise again, even though HRT use remained low. The researchers claim this is an indication that HRT simply speeds up tumor growth, as opposed to directly causing it. It's also important to remember that you are exposed to a large number of estrogen-like compounds daily, called xenoestrogens. Estrogen pollution is increasingly present all around you, from plastics to canned food and drinks, food additives, household cleaning products, and pesticides. And estrogen levels are rising in our waterways as a result of the runoff from factory animal farms. Still, whether it's a promoter or a causative factor, there's good reason to be wary of using HRT to address natural menopause. There is no reason to subject yourself to synthetic hormones when you reach menopause—the risk is simply too great. If you think you have reached an untimely menopause, the best thing to do is to go natural with it. Click here for a natural solution to menses issues. There are similar risks for younger women who use oral contraceptives—birth control pills, which are also comprised of synthetic hormones—have been linked to cervical and breast cancers.
Breast Self-Examinations?
Breast self-examinations have long been recommended as a simple way for women to keep track of anything unusual in their breasts. Now, after studies have found that such exams do not reduce breast cancer death rates and actually increase the rate of unnecessary biopsies, many experts are recommending a more relaxed approach known as "breast awareness." Breast awareness is really self-explanatory. It means you should regularly check your breasts for changes, but can do so in a way that feels natural to you. In other words, you don't have to do it on the same day each month, or using any particular pattern. Simply be aware of what's normal for you so you can recognize anything out of the ordinary. Although breast cancer is much less common in men, it certainly wouldn't hurt for men to practice "breast awareness" as well.
Breast Cancer Prevention
A healthful diet, regular physical exercise, appropriate sun exposure or oral supplements to optimize your vitamin D levels, and an effective means of managing your emotional health are the cornerstones of just about any cancer prevention program, including breast cancer. Regular physical activity has been shown to decrease the likelihood of developing breast cancer, as well as decreasing your chances of dying from it by 50 percent, once diagnosed. It is also important to watch out for excessive iron levels. Elevated iron is actually quite common once women stop menstruating. The extra iron works as a powerful oxidant, increasing free radicals in your body and thereby increasing your risk of cancer. The best way to monitor your iron is to have your ferritin level drawn. Ferritin is the iron transport protein and should not be above 80. If yours is elevated, you can reduce it simply by donating your blood. The following lifestyle strategies will help you to further lower your breast cancer risk:
Optimize your vitamin D. Vitamin D influences virtually every cell in your body and is one of nature's most potent cancer fighters. This is one of the most important steps you can take to protect yourself from cancer.
Vitamin D is actually able to enter cancer cells and trigger apoptosis (cell death). When JoEllen Welsh, a researcher with the State University of New York at Albany, injected a potent form of vitamin D into human breast cancer cells, half of them shriveled up and died within days! The vitamin D worked as well at killing cancer cells as the toxic breast cancer drug Tamoxifen, without any of the detrimental side effects and at a tiny fraction of the cost. This is one the basic effects of our Breast Cancer Remedy Kit. If you have cancer, your vitamin D level should be between 70 and 100 ng/ml. Vitamin D works synergistically with every cancer treatment I'm aware of, with no adverse effects.
Get plenty of natural vitamin A. There is evidence that vitamin A also plays a roll in preventing breast cancer. It's best to obtain it from vitamin A rich foods. Your best sources are organic egg yolks, raw butter, raw whole milk, and beef or chicken liver.
However, beware of supplementing as there's some evidence that vitamin A can negate the benefits of vitamin D. Since appropriate vitamin D levels are crucial for your health in general, not to mention cancer prevention, this means that it's essential to have the proper ratio of vitamin D to vitamin A in your body. This is very important. This is why you should be careful of the kibd of treatment you take for cancer. Ideally, you'll want to provide all the vitamin A and vitamin D substrate your body needs in such a way that your body can regulate both systems naturally. This is best done by eating colorful vegetables (for vitamin A) and by exposing your skin to sun every day (for vitamin D).
Avoid charring your meats. Charcoal or flame broiled meat is linked with increased breast cancer risk. Acrylamide—a carcinogen created when starchy foods are baked, roasted or fried—has been found to increase breast cancer risk as well.
Avoid unfermented soy products. Unfermented soy is high in plant estrogens, or phytoestrogens, also known as isoflavones. In some studies, soy appears to work in concert with human estrogen to increase breast cell proliferation, which increases the chances for mutations and cancerous cells.
Improve Your Insulin Receptor Sensitivity. The best way to do this is with exercise and a diet comprised of foods appropriate for your nutritional type.
Maintain a healthy body weight. This will come naturally when you begin eating right for your nutritional type and exercising. It's important to lose excess body fat because fat produces estrogen.
Get plenty of high quality animal-based omega-3 fats, such as krill oil. Omega-3 deficiency is a common underlying factor for cancer. You will get this from one the products in our Breast Cancer Remedy Kit.
Avoid drinking alcohol, or at least limit your alcoholic drinks.
Breastfeed exclusively for up to six months. Research shows this will reduce your breast cancer risk.
Avoid wearing underwire bras. There is a good deal of data that metal underwire bras increase your breast cancer risk.
Avoid electromagnetic fields as much as possible. Even electric blankets can increase your cancer risk.
I can go on and on and on…but what really matters is for this article to be useful for someone out there. If you have breast cancer or know anyone that is suffering from it, you can get natural Breast Cancer Treatment here. If you enjoyed this post, please share it with others and also add your comment below.  
Stay Healthy And Never Give Up!
Plan B Wellness Center
Tel – 08099666650
Email – consult@planbwellness.com
Twitter – @planbwellness
Add Your Comments
comments