EYE COMPLICATIONS CAUSED BY DIABETES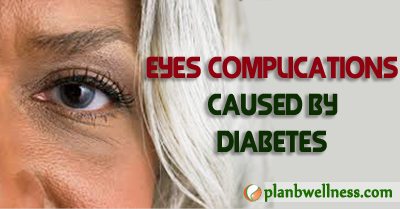 You may have heard that diabetes causes eye problems and may lead to blindness. People with diabetes do have a higher risk of blindness than people without diabetes. 
With regular checkups, you can keep minor problems minor. And if you do develop a major problem, there are natural treatments for diabetes that often work well if you begin them right away.
Eye Insight
To understand what happens in eye disorders, it helps to understand how the eye works. The eye is a ball covered with a tough outer membrane. The covering in front is clear and curved. This curved area is the cornea, which focuses light while protecting the eye.
After light passes through the cornea, it travels through a space called the anterior chamber (which is filled with a protective fluid called the aqueous humor), through the pupil (which is a hole in the iris, the colored part of the eye), and then through a lens that performs more focusing. Finally, light passes through another fluid-filled chamber in the center of the eye (the vitreous) and strikes the back of the eye, the retina.
The retina records the images focused on it and converts those images into electrical signals, which the brain receives and decodes.
One part of the retina is specialized for seeing fine detail. This tiny area of extra-sharp vision is called the macula. Blood vessels in and behind the retina nourish the macula.
Glaucoma
People with diabetes are 40% more likely to suffer from glaucoma than people without diabetes. The longer someone has had diabetes, the more common glaucoma is. Risk also increases with age.
Glaucoma occurs when pressure builds up in the eye. In most cases, the pressure causes drainage of the aqueous humor to slow down so that it builds up in the anterior chamber. The pressure pinches the blood vessels that carry blood to the retina and optic nerve. Vision is gradually lost because the retina and nerve are damaged.
There are several treatments for glaucoma. Some use drugs to reduce pressure in the eye, while others involve surgery.
Cataracts
Many people without diabetes get cataracts, but people with diabetes are 60% more likely to develop this eye condition. People with diabetes also tend to get cataracts at a younger age and have them progress faster. With cataracts, the eye's clear lens clouds, blocking light.
To help deal with mild cataracts, you may need to wear sunglasses more often and use glare-control lenses in your glasses. For cataracts that interfere greatly with vision, doctors usually remove the lens of the eye. Sometimes the patient gets a new transplanted lens. In people with diabetes, retinopathy can get worse after removal of the lens, and glaucoma may start to develop.
Retinopathy
Diabetic retinopathy is a general term for all disorders of the retina caused by diabetes. There are two major types of retinopathy: nonproliferative and proliferative.
Nonproliferative retinopathy
In nonproliferative retinopathy, the most common form of retinopathy, capillaries in the back of the eye balloon and form pouches. Nonproliferative retinopathy can move through three stages (mild, moderate, and severe), as more and more blood vessels become blocked.
Macular edema
Although retinopathy does not usually cause vision loss at this stage, the capillary walls may lose their ability to control the passage of substances between the blood and the retina. Fluid can leak into the part of the eye where focusing occurs, the macula. When the macula swells with fluid, a condition called macula edema, vision blurs and can be lost entirely. Although nonproliferative retinopathy usually does not require treatment, macular edema must be treated, but fortunately treatment is usually effective at stopping and sometimes reversing vision loss.
Proliferative retinopathy
In some people, retinopathy progresses after several years to a more serious form called proliferative retinopathy. In this form, the blood vessels are so damaged they close off. In response, new blood vessels start growing in the retina. These new vessels are weak and can leak blood, blocking vision, which is a condition called vitreous hemorrhage. The new blood vessels can also cause scar tissue to grow. After the scar tissue shrinks, it can distort the retina or pull it out of place, a condition called retinal detachment.
How is it Treated?
Huge strides have been made in the treatment of diabetic retinopathy. Treatments such as scatter photocoagulation, focal photocoagulation, and vitrectomy prevent blindness in most people. The sooner retinopathy is diagnosed, the more likely these treatments will be successful. The best results occur when sight is still normal.
Diabetes can strike anyone, from any walk of life. And it does – in numbers that are dramatically increasing. In the last decade, the cases of people living with diabetes jumped almost 50 percent – to almost 350million people worldwide.
Worldwide, it afflicts more than 350 million people currently.  And the World Health Organization estimates that by 2030, number of people living with diabetes will more than double.  
Today, diabetes takes more lives than AIDS and breast cancer combined. It is a leading cause of blindness, kidney failure, amputations, heart failure and stroke. 
Living with diabetes places an enormous emotional, physical and financial burden on the entire family. Therefore, it is important to those who love their lives to seek means, especially, natural and holistic means of reversing diabetes.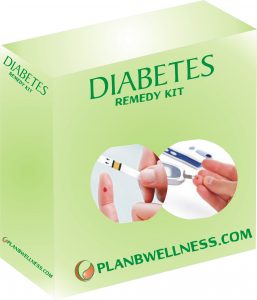 If you have gained anything from reading this, don't hesitate to share it with others too. Put your comments and questions or topics you will like us to write about in the comment box below.
Stay Healthy And Never Give Up!
Plan B Wellness Center
Tel – 08099666650
Email – consult@planbwellnesscom
Twitter – @planbwellness
Add Your Comments
comments