FIBROID – 90MM X 74MM FIBROID GOT REMOVED IN ONE MONTH
Here is the story of the woman I wrote about over the weekend of which I also promised to show you her scan results before and after taking our fibroid treatment. A point of note here is the fact that this woman has not even taken one-quarter of her treatment.
She bought half of the Fibroid Remedy kit exactly on the 12th of April 2014. Before she bought the Kit, she has already approached us for enquiries and she was appropriately advised to present a Scan result that confirmed she has Fibroid so that we could know the exact size, quantity and location of the fibroid.  This woman has more than 5 different Scan results with her from different labs, all confirming she has fibroid. The one we eventually settled for was the one with the most adequate information.
The conclusion of that particular report was ''Intramural Uterine Fibroid''. The size was 9.4cm X 7.4cm (equivalent to 90mm X 74mm). Check the attached pix below for more details.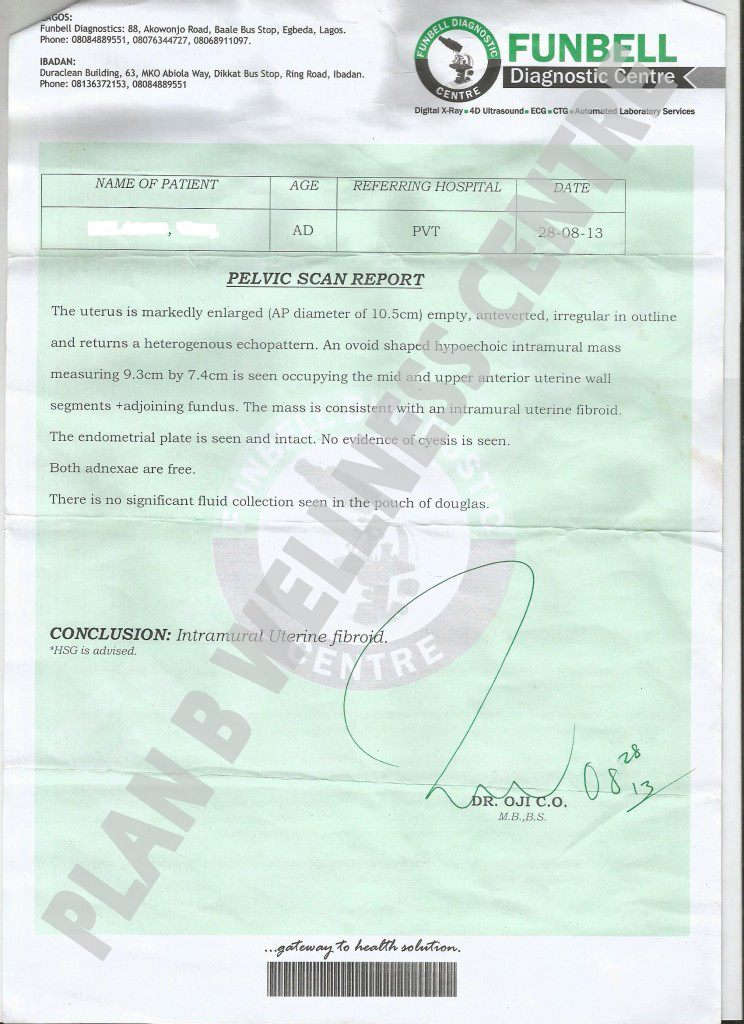 Then on 12th of May 2014, this woman wanted to refer a friend to our company also for Fibroid Treatment. Because she already knew our ethic, she told her (the other woman) to go for a pelvic scan and she even went with her. It was while in that lab that she thought of just running a scan too just to know how far.
To her biggest surprise, she was handed a result that confirmed absence of fibroid in her. Check the attached pix below for more details.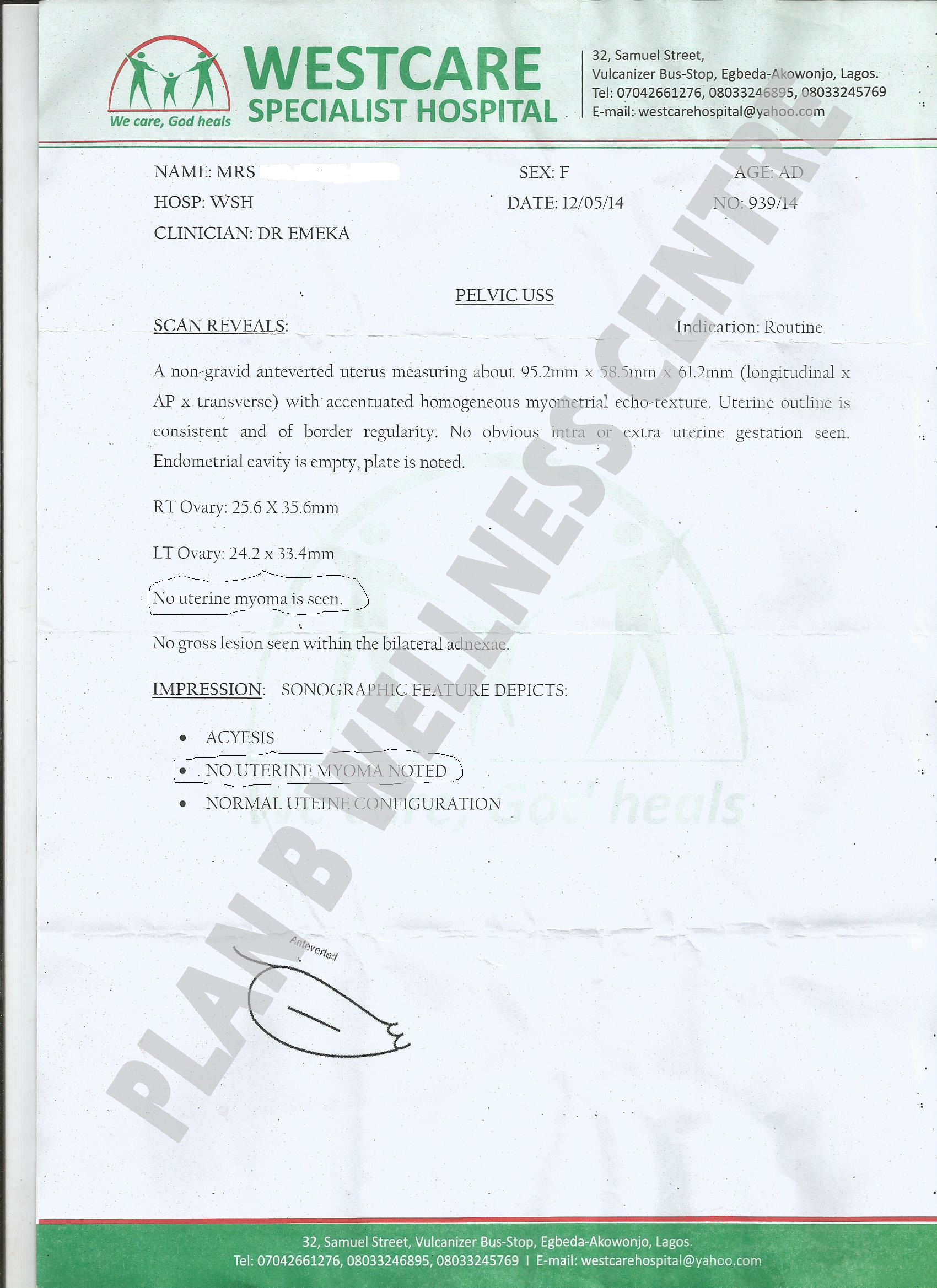 The name of the patient is intentionally blocked for privacy sake.
You see, this is just one of the numerous testimonies we receive on a daily basis for all our treatments. That is why we are so sure of the treatment we offer and also the reason why we always want our clients to run a test before and after taking any of our treatments.
If you will also like to pick any of our Health Kits for treating Fibroid, Fallopian Tube Blockage, Infertility or any other health challenges, just visit www.planbwellness.com/treatments 
Send all enquiries to consult@planbwellnes.com or call 08099666650.
Stay Healthy And Never Give Up!
Plan B Wellness Center
Tel – 0809966665-
WhatsApp – 08099666650
Email – consult@planbwellness.com
Twitter – @planbwellness
Add Your Comments
comments