FREE MEDICAL CHECK-UP AND MORE FOR YOU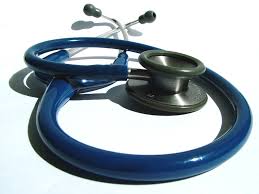 Hello and welcome back from the long New Year holiday.
We hope to quickly intimate you with our various programs targeted towards serving you better in the year 2015. Our aim is to help you achieve good health in 2015 in the most natural way possible.
Weekly Health Talk – We will be having a regular health talk to be handled by our Team of Medical Experts on a weekly basis starting from 17th of this month in Lagos. We will be taking this to other states too based on request only and the frequency of doing it there will depend on some factors we will be announcing later. We are doing this so as to be able to meet your needs. We understand that some things/issues concerning your health are better discussed one-on-one than on the phone or via e-mail. This weekly program will also give you an opportunity to ask questions about your health as you like. 
Free Medical Check-up and Diagnosis – Another way we have planned to serve you better this year is through our free Medical Check-up program that will also be handled by our Team of Medical Experts. This will take place once in a week in Lagos every time we have the Weekly Health Talk. It will also be offered in other venues across the country during the Health Talk program over there. Be rest assured that adequate announcement will be made via e-mail and on our blog. So, make sure you read all our e-mails and check our blog at least once in a day.
BBM and WhatsApp – For easy and timely reach, you can now reach us via WhatsApp. You can chat with us at any time for questions, feedbacks and enquiries.
We will be informing you of other plans we have to serve you better for this year. Make sure you get and read our mails and make sure you visit www.planbwellness.com regularly.
You have an opportunity to represent your city in requesting for both the Health Talk and Free Medical Check-up Programs. We will choose cities to visit based on the number of request. Use the comment box below to make a request for your city.
PS – Due to demands from our readers and excuses from many people that we launched our e-book – HOME REMEDIES FOR FIBROIDS: HOW TO CURE FIBROIDS WITHOUT SURGERY OR DRUGS – during the yuletide, we have now decided to leave it open till Friday, 9th January 2015. So, those who could not get it in December last year can now do so. Kindly note that there will be no extension after this. So go here now – http://www.planbwellness.com/fibroid-e-book/ – to make your order.
Stay Healthy And Never Give Up!
Plan B Wellness Center
Tel – 08099666650
Email – consult@planbwellness.com
Twitter – @planbwellness
Add Your Comments
comments