HOME REMEDIES FOR DIABETES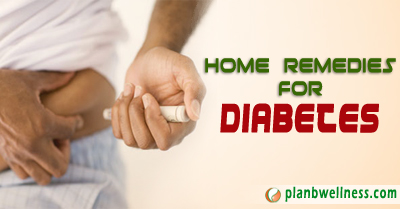 Signs and Symptoms of Diabetes
Diabetes is a serious illness in which there is a persistently high level of glucose in the bloodstream. Glucose (blood sugar) is the primary source of energy for the cells in our body, and diabetes occurs when the glucose level is not regulated properly by the hormone known as insulin.
Common symptoms of diabetes include:
frequent trips to the bathroom
unquenchable thirst
weight loss
fatigue and weakness
numbness or tingling sensation in the hands, feet or legs
blurred vision
dry or itchy skin
frequent infections or cuts and bruises that take a long time to heal
When these signs are associated with diabetes, they are the result of high glucose levels in the body. If you notice any of the above signs, schedule an appointment with your doctor ASAP. Blood tests will be able to tell you if you have reason to be concerned about a diagnosis of diabetes or not.
Causes of Diabetes
There are two common types of diabetes:
Type 1 diabetesoccurs when the body does not produce any insulin on its own. Type1 diabetes has often been considered a childhood problem, but it can also develop in adults. In most cases, this form of diabetes requires regular insulin injections for survival.
Type 2 diabetes occurs when the body becomes resistant to insulin or when there is an insulin deficiency. This type of diabetes can often be managed with regular exercise and a proper diet.
Thus far, medical scientists have been unable to pinpoint the exact causes of diabetes. However, there are certain factors that may increase the risk of developing diabetes, and therefore an individual must try to avoid them. The most common risk factors are:
obesity
smoking
having a family history of diabetes
eating an unbalanced diet
regularly consuming too much sugar, carbohydrates, fats, and proteins
emotional stress
age
certain viral infections such as the Coxsackie B virus
Some Home Remedies and Natural Treatment Options for Diabetes
DIABETES HOME REMEDY WITH APPLE CIDER VINEGAR
The nutritional components of Apple Cider Vinegar help control the rise in blood sugar levels when you eat a meal. One thing that scares majority of diabetic patients is food. They believe every meal has the potential to shoot their blood sugar level high, especially when such meal contains carbohydrate.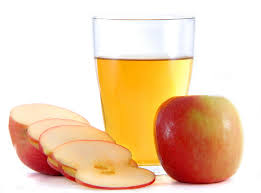 Take 2 tablespoons of apple cider vinegar and add a pinch of salt to it.
Mix it in a glass of water.
Drink this before every large meal.
DIABETES HOME REMEDY WITH FLAXSEED OIL
Supplements containing essential fatty acids, such as Flaxseed Oil, can help repair the cellular damage caused by a lifetime of high sugar consumption.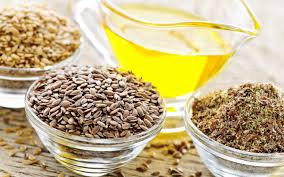 Combine 4 oz. of cottage cheese with 1.5 oz. of flax seed oil and 1 oz. of milk into a blender.
Add honey or fresh fruits to add sweetness.
Blend this mixture and drink daily each morning.
DIABETES HERBAL REMEDY WITH ALFALFA
Rich in vitamins, minerals and other nutrients, Alfalfa makes an amazing herbal remedy to lower blood sugar levels.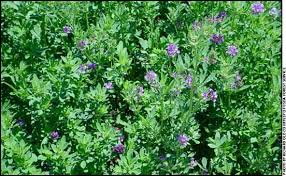 Take one teaspoon of Alfalfa seeds and sprinkle them on every meal you eat.
Alfalfa capsules can also be taken following the directions on the package.
HERBAL REMEDY FOR DIABETES USING CINNAMON
Research has shown that small doses of Cinnamon can be beneficial in treating Type 2 Diabetes, since it can reduce blood sugar levels while simultaneously increasing the body's natural production of insulin.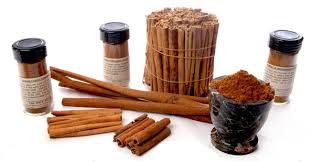 Take half a teaspoon of Cinnamon powder each morning.
Repeat this for 40 days.
The Cinnamon powder can be consumed in a number of ways:
Sprinkle cinnamon into your coffee.
Add a cinnamon stick to your favorite herbal tea.
Mix cinnamon powder into unsweetened applesauce.
Add cinnamon powder to your cereal or oatmeal.
NOTE: If you are taking medication to control blood sugar levels, any regular consumption of cinnamon should only be taken after consulting with your doctor.
NATURAL REMEDY FOR DIABETES USING WHOLE FOODS
Whole foods such as fruits, vegetables, grains, beans, nuts, and seeds are rich in fiber and other nutritional factors that help stabilize blood sugar levels.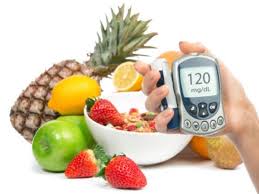 Eat at least five fruits every day. Fruits like banana, blackberry, blueberries, cranberries, figs, grapefruit, pomegranate juice, granny smith apples, kiwi fruits, and citrus fruits are highly recommended.
Try to eat every color from whole foods each day to control high blood sugar levels. Excellent vegetables include artichoke, black beans, cabbage, carrots, cucumber, garlic, lettuce, onion, radish, string beans, tomatoes, spinach, squash, turnip, and brown rice.
USING EXERCISE AS A HOME REMEDY FOR DIABETES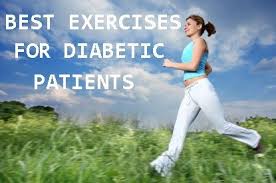 Obesity is one of the main causes of diabetes. Most people with Type 2 diabetes are 30 to 60 pounds overweight. For them, only losing this excessive weight can control their Diabetes. Muscle building and weight training can play an important role in natural Diabetes control. Having more muscle and less fat reduces the insulin intake requirement.
Taking a brisk walk for about 45 minutes each to 1 hour each day helps normalize body weight. It can also help correct insulin resistance, which is the main problem in Type 2 diabetes.
10 to 40 minutes of Yoga each day can help to relieve stress, which is a contributing factor for Type 2 diabetes.
If you exercise everyday and are taking insulin injections, you should monitor your blood sugar level closely since exercise may allow you to cut down your insulin by 30 to 50 percent.
If you desire to get an already prepared and guaranteed herbal/natural remedy for any type of diabetes, you may want to have a look at the Diabetes Remedy Kit.
If you have gained anything from reading this, don't hesitate to share it with others too. Put your comments and questions or topics you will like us to write about in the comment box below.
Stay Healthy And Never Give Up!
Plan B Wellness Center
Tel – 08099666650
Email – consult@planbwellness.com
Twitter – @planbwellness
Add Your Comments
comments