JOINT PAIN – CAUSES, SYMPTOMS AND TREATMENT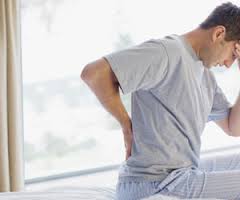 Joints form the connections between bones. They provide support and help you move. Any damage to the joints from disease or injury can interfere with your movement and cause a lot of pain. Many different conditions can lead to painful joints, including osteoarthritis, rheumatoid arthritis, bursitis, gout, strains, sprains, and other injuries. Joint pain is extremely common. In one national survey, about one-third of adults reported having joint pain within the past 30 days. Knee pain was the most common complaint, followed by shoulder and hip pain, but joint pain can affect any part of your body, from your ankles to your shoulders. As you get older, painful joints become increasingly more common. Joint pain can range from mildly irritating to debilitating. It may go away after a few weeks (acute), or last for several weeks or months (chronic). Even short-term pain and swelling in the joints can affect your quality of life. Whatever the cause of joint pain, you can usually manage it with medication, physical therapy, or alternative treatments. Your doctor will first try to diagnose and treat the condition that is causing your joint pain. The goal is to reduce pain and inflammation, and preserve joint function.
Causes of Joint Pain
Joint pain can be caused by many types of injuries or conditions. No matter what causes it, joint pain can be very bothersome. Some things that can cause joint pain are:
Autoimmune diseases such as rheumatoid arthritis and lupus
Bursitis
Chondromalacia patellae
Gout (especially found in the big toe)
Infections caused by a virus, including

Epstein-Barr viral syndrome
Hepatitis
Influenza (flu)
Lyme disease
Measles (rubeola)
Mumps
Parvovirus
Rheumatic fever
Rubella (German measles)
Varicella (chickenpox)

Injury, such as a fracture
Osteoarthritis
Osteomyelitis (bone infection)
Septic arthritis (joint infection)
Tendinitis
Unusual exertion or overuse, including strains or sprains
Home Care For Joint Pain
You can relieve short-term joint pain with a few simple techniques at home. One method is known by the acronym, PRICE:
Protect the joint with a brace or wrap.
Rest the joint, avoiding any activities that cause you pain.
Ice the joint for about 15 minutes, several times each day.
Compress the joint using an elastic wrap.
Elevate the joint above the level of your heart.
Applying ice to your painful joints can relieve the pain and inflammation. For muscle spasms around joints, try using a heating pad or wrap several times a day. Your doctor may recommend that you tape or splint the joint to minimize movement or reduce pain, but avoid keeping the joint still for too long because it can eventually become stiff and lose function.
Natural Joint Pain Remedy
Our Joint Pain Remedy Kit contains health products and a Bio-Induction Thermal Kneepad that relieve joint pain from arthritis and other conditions. The Kit contains a product that contains a content which blocks substance P (which transmits pain signals) in the body, and (the product) triggers the release of chemicals in the body called endorphins, which naturally block pains. Glucosamine is found naturally in the body's joint cartilage — helping keep it healthy and lubricated. The shells of shrimp, lobster, and crab provide the basis for these supplements. Glucosamine is believed to help slow deterioration of cartilage, relieve arthritis joint pain, and improve joint mobility. Chondroitin is also found naturally in cartilage and bone. Chrondroitin sulfate supplements are derived from cow trachea or pork byproducts. Chondroitin is said to reduce joint pain and inflammation, improve joint function, and slow progression of osteoarthritis. Most studies have been done on knee arthritis. You get natural supply of these 2 substances from the products in our Joint Pain Remedy Kit. If you enjoyed this article, don't forget to share it with others.
Stay Healthy And Never Give Up!
Plan B Wellness Center
Tel – 08099666650
Email – consult@planbwellness.com
Twitter – @planbwellness
Add Your Comments
comments