WATER RECIPES THAT FLUSH AWAY FAT AND DETOXIFY YOUR SYSTEM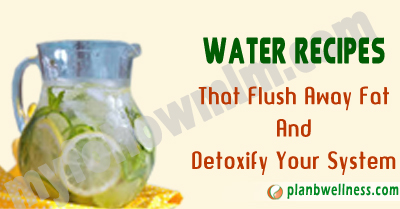 Today in this article, we will give you some more recipes for fat-flushing water that can also detoxify your system naturally. These recipes boost energy and improve overall health as well. But, that is not all – they will also help you melt belly fat.
Check these recipes and detoxify your body:
Detox water
Ingredients:
2l water
1 medium-sized lemon, sliced
12 spearmint leaves
1 tsp ginger, grated
1 medium-sized cucumber, sliced
Preparation:
Add all the ingredients in a big jug. Leave it overnight, so the flavours can combine. Drink your detox water in the morning to eliminate toxins and lose weight easily.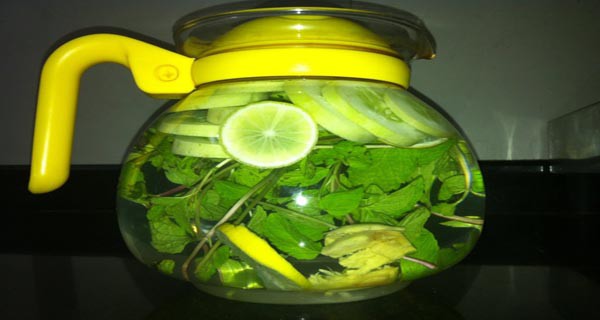 Fat-Flushing water
Ingredients:
Ice
1/2 gallon water
2 peppermint or mint leaves
1 tangerine, sliced
6 grapefruit wedges
1/2 cucumber, sliced
Preparation:
Make sure you wash the ingredients well before slicing them. Add them in the water and let your drink rest for 2 hours. Stir and drink it throughout the day.
Most of the diseases affecting people today are mostly as a result of accumulation of toxins, in one form or the other and also accumulation of fat, sugar level build up and cholesterol. So, regular detoxification becomes so paramount. Whatever therapy you are on to tackle any ailment or disease, adding this water recipe along will not do you any harm. In fact, you should try it.
Drinking water all by itself is a way to help flush the body of toxins on a daily basis, but with a few simple natural and herbal ingredients, you can transform water into detox water and get even more benefit from it. This is something you can do each day, or as part of a more broad detoxing strategy. Each one of the ingredients listed above will provide slightly different benefits, so be sure to choose it according to the particular goal you have.
If you desire guaranteed natural treatment for any ailment/disease, click here.
If you have gained anything from reading this, don't hesitate to share it with others too. Put your comments and questions or topics you will like us to write about in the comment box below.
Stay Healthy And Never Give Up!
Plan B Wellness Center
Tel – 08099666650
Email – consult@planbwellness.com
Twitter – @planbwellness
Add Your Comments
comments