5 THINGS THAT PUT YOU AT RISK OF BLOCKED FALLOPIAN TUBES
In this write-up, we shall be addressing the 5 common things that increase your risk of blocked Fallopian tubes and what to do to avoid or overcome each of them.
A case of blocked Fallopian tube(s) is definitely one to worry about; because for fertilization and pregnancy to occur, the Fallopian tubes are needed.
The Fallopian tubes are female reproductive organs located on each side of the uterus, saddled with the responsibility of transporting the mature egg released by the ovaries during ovulation, to its destination (the uterus).
Click here for an herb that helps boost ovulation and increase your chance of natural conception.
Typically, sperm swims from the cervix, through the uterus, and through the Fallopian tubes to meet the egg halfway for the purpose of fertilization. However, when there is an obstruction that prevents the egg from traveling through the tube, fertilization and pregnancy is difficult or almost impossible. This is a case of blocked Fallopian tube(s), also known as tubal factor infertility.
Sometimes, there could be the possibility of partial blockage and not total blockage.
With partial blockage, a woman can potentially get pregnant but this would increase the risk of a tubal pregnancy, or ectopic pregnancy (a pregnancy in which the fertilized egg implants outside the uterus).
Blocked Fallopian tubes account for about half of all female infertility.
Any woman can experience blocked Fallopian tubes, given the involvement of some factors which are highlighted ad discussed in details below;
5 THINGS THAT INCREASE THE RISK OF BLOCKED FALLOPIAN TUBES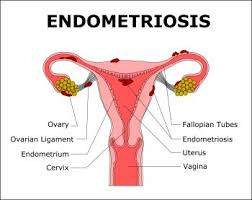 Endometriosis is a disease of the endometrium. Normally, during a woman's menstrual cycle, the endometrium – which is the lining of the uterus, begins to thicken in preparation for pregnancy. If pregnancy doesn't occur that month, your body sheds the endometrium during menstruation; the process repeats itself over again.
But in endometriosis, somehow, a tissue that appears just like the endometrium begins to implant outside the uterus in various sites it shouldn't be found – places like in or on the Fallopian tubes.
This tissue acts everything like the normal endometrial tissue, except for the shedding part.
Maybe it would not have been that bad, if the tissue sheds during menstruation, but unfortunately, the body doesn't allow it gets shed. As you can tell, the outcome can never be great – it gives rise to irritation and inflammation.
Now, how does endometriosis increase the risk of blocked Fallopian tubes?
Because the tissue doesn't get shed, it continues to build up – the built up tissue may scar the tubes or become an obstruction in no time.
If you are experiencing symptoms such as pelvic pain, painful urination, and heavy periods or spotting, lower back pain, fatigue, painful intercourse, severe abdominal pain or painful bowel movements, know that there's a high chance you have endometriosis. Thus, you should get proper diagnosis and treatment before it affects your Fallopian tubes.
PELVIC INFLAMMATORY DISEASE (PID)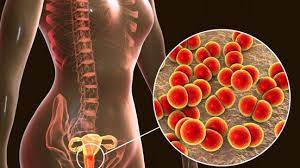 Pelvic inflammatory disease is an infection of the female reproductive organs – the uterus, Fallopian tubes, ovaries, and cervix.
PID is mainly caused by bacteria; several types of bacteria including the ones that cause certain STIs. It can spread to other parts of the body, preventing the organs from functioning well as it should.
In uncommon cases, the infection can spread to the blood; and when this happens, the result can be life-threatening. So it's best to get it treated if you ever experience one or more of its symptoms such as the ones shown below;
Pain in the lower abdomen (very common)

Pain in the upper abdomen

Fever

Foul-smelling or increased vaginal discharge

Irregular bleeding

Tiredness

Painful urination
Note that anyone can develop PID, but people who are currently battling with gonorrhoea, Chlamydia or once had any sexually transmitted infection are at higher risk of developing PID.
In what way does PID increase the risk of blocked Fallopian tubes?
When bacteria from the vagina travel to the Fallopian tubes, they can cause an infection in the tubes. The infection is what may damage the cilia (tiny hairs lining the Fallopian tubes) that assists in transporting the egg.
Without the normal cilia, it might not be possible for the egg to meet the sperm; and if the egg fortunately gets fertilized, the embryo may not successfully get to the uterus.
The outcome of such situation is an ectopic pregnancy, which can further damage the tubes.
Asides scarring, PID can also form an abscess in the Fallopian tubes, inevitably causing blockage.
Click here to see a remedy that can help treat scars in the Fallopian tubes or any other parts of the female reproductive system.
CERTAIN SEXUALLY TRANSMITTED INFECTIONS (STI)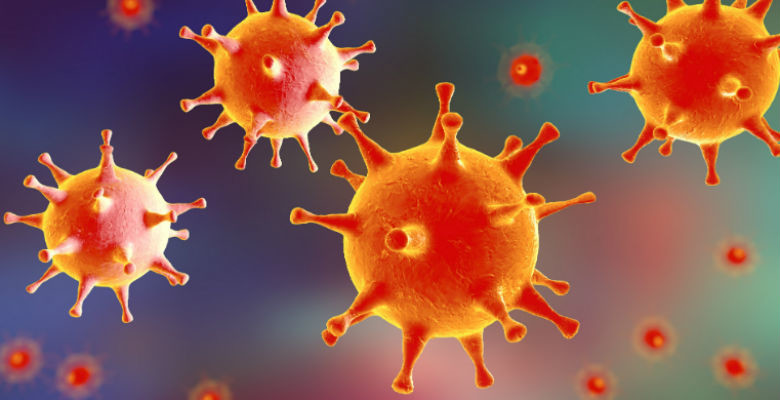 Certain STIs like Chlamydia and gonorrhoea may lead to scarring. If left untreated, they may lead to Pelvic Inflammatory Disease.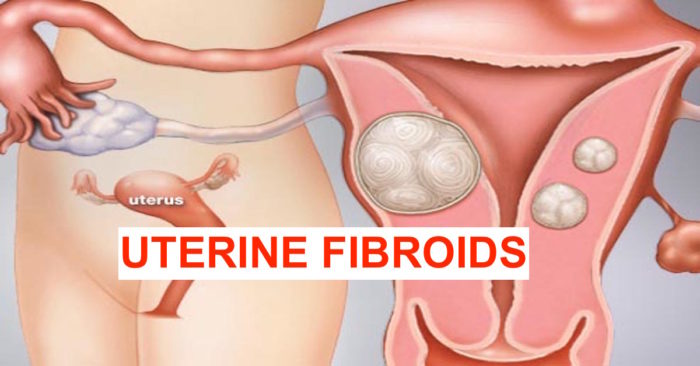 Fibroids grow in the uterus (womb); but there are situations whereby they will be blocking the Fallopian tubes, thereby  preventing a fertilized embryo from reaching the uterus.
It is estimated that 70 – 80% of women will at one point of their life develop fibroids. Fibroids tend to grow at different rates (in terms of size and numbers), a woman can have up to 6 or more giant  fibroids, while another can have just one tiny unproblematic fibroid.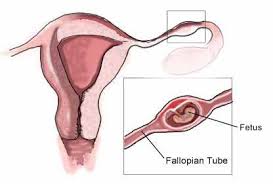 For someone who has suffered from a previous ectopic pregnancy, there's the chance that such persons would still have problems with affected Fallopian tubes as times goes on. Scarring can occur and blockage just might happen once again.
TREATING BLOCKED FALLOPIAN TUBES
SURGERY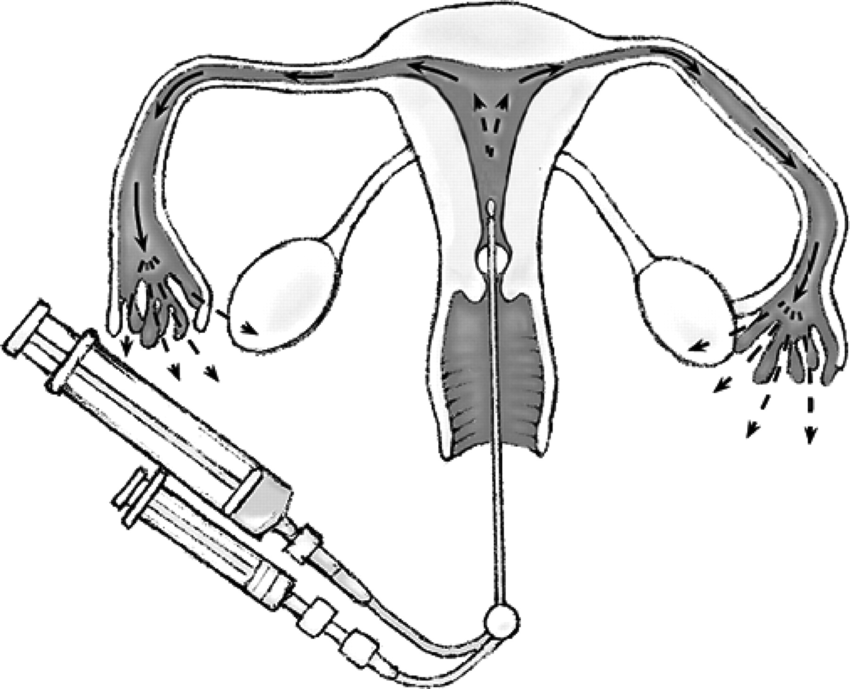 For tubal blockage caused by small amount of scar tissue or adhesions, laparoscopic surgery can be done to remove the blockage and open the tubes.
If the amount of scar tissue or adhesions that blocked the Fallopian tubes is much, treatment to remove blockages may not be possible.
For blockage as a result of damage on a part of the Fallopian tubes; the damaged part can be removed through surgery, and the two healthy parts can be connected.
As usual, kindly note that surgical procedures do have adverse effects in some cases and that can't be known ahead. So, it is good to ask questions and search for other less invasive options.
NATURAL REMEDY FOR BLOCKED FALLOPIAN TUBES
No matter how large scar tissues or adhesions blocking a woman's Fallopian tubes can be, our tubal blockage remedy kit at Plan B Wellness Limited would clear them and unblock the blocked Fallopian tubes naturally without any need for surgery.
Hundreds of women in over 20 countries around the world have been helped. Click here to see some feedbacks and testimonies.
If you have blocked Fallopian tubes, treat it today and increase your chances of natural conception.
If your tubes aren't blocked, but you are experiencing one of the causes discussed above, get it treated before complications arise.
Do not forget to share this with other women that you know will benefit from it.
Use the comment box below to ask us any question concerning your health or any of our natural health remedies.
Stay healthy and never give up!
Plan B Wellness
WhatsApp: +2348099666658, +2348099666648
Call: +2348099666650
Email: consult@planbwellness.com
Twitter/Instagram: @planbwellness