NO FIBROID: Scan Confirms No Fibroid After Treatment
Most times, customers will always questions such how will I know whether the fibroid product/treatment is working for me? The best way out is to run a scan. It will show whether you still have fibroid or no fibroid after the treatment.
Check the scan reports below to see how our Fibroid Remedy Kit which contains FIbClear herbal Formula and other product has helped this woman cured her fibroid naturally without having to go under the knives.
Scan report before using FibClear;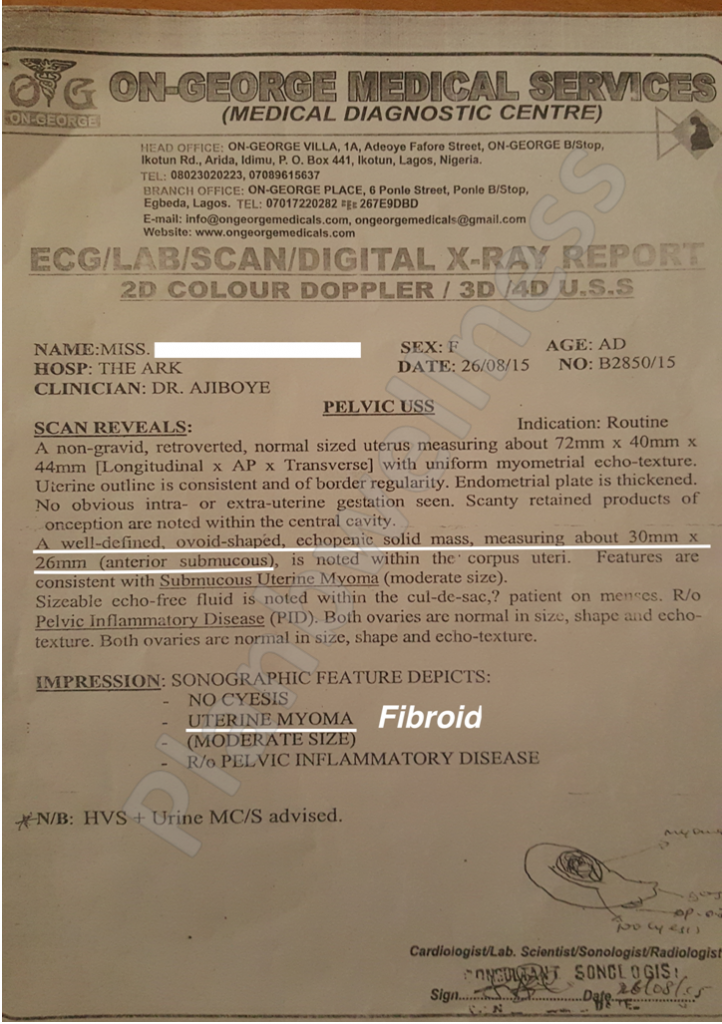 Scan report after using FibClear;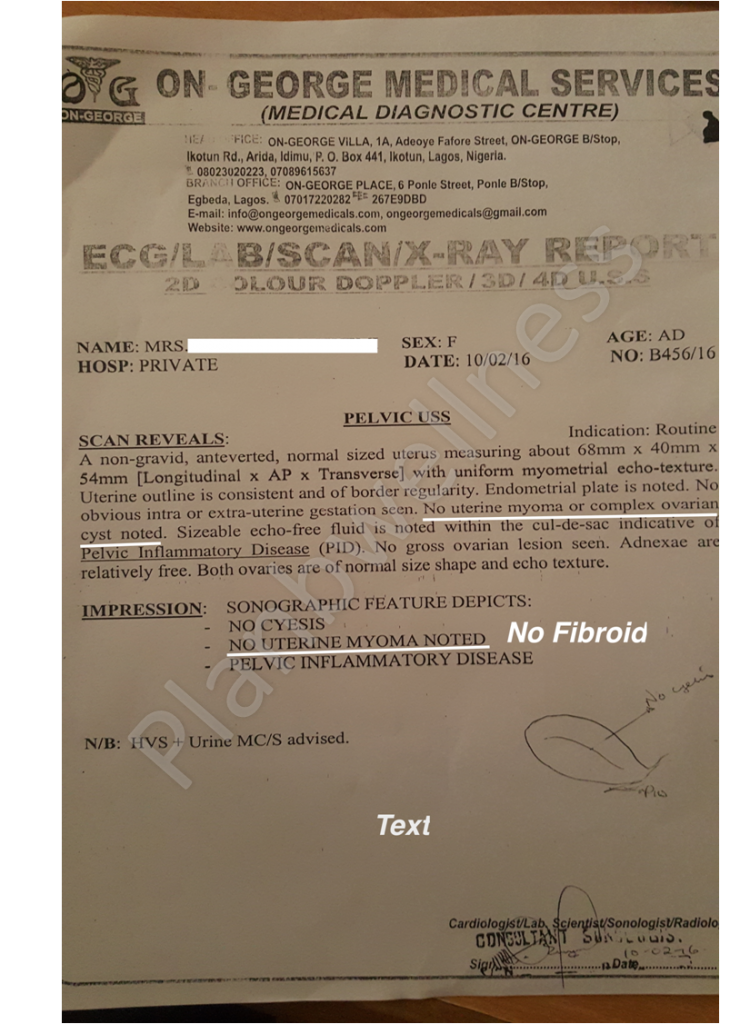 Click here to read more about the Fibroid Remedy Kit and how it can help you get rid of your fibroid naturally too.
PS – Will you like to receive our free tips and home remedies to get rid of fibroid naturally via your email? Click here to sign-up for it.
Stay Healthy And Never Give Up!
Plan B Wellness Center
Email – consult@www.planbwellness.com
Twitter – @planbwellness