New Ovarian Cyst and Fibroid Treatment Testimony
Again, we have received a good and interesting feedback from someone who took our treatment for Ovarian Cyst and Fibroid at the same time coupled with an history of premature menopause. 
The scan report she submitted before starting the treatment that confirmed Left Ovarian Cyst and multiple fibroids is attached below and the one she did after treatment which show the ovarian cyst has been treated totally and fibroids are reducing in sizes is also as shown below even with her follow-up message on whatsapp;
Scan before treatment;
Below is her scan after the first phase of treatment;
See the whatsapp message she sent to us below;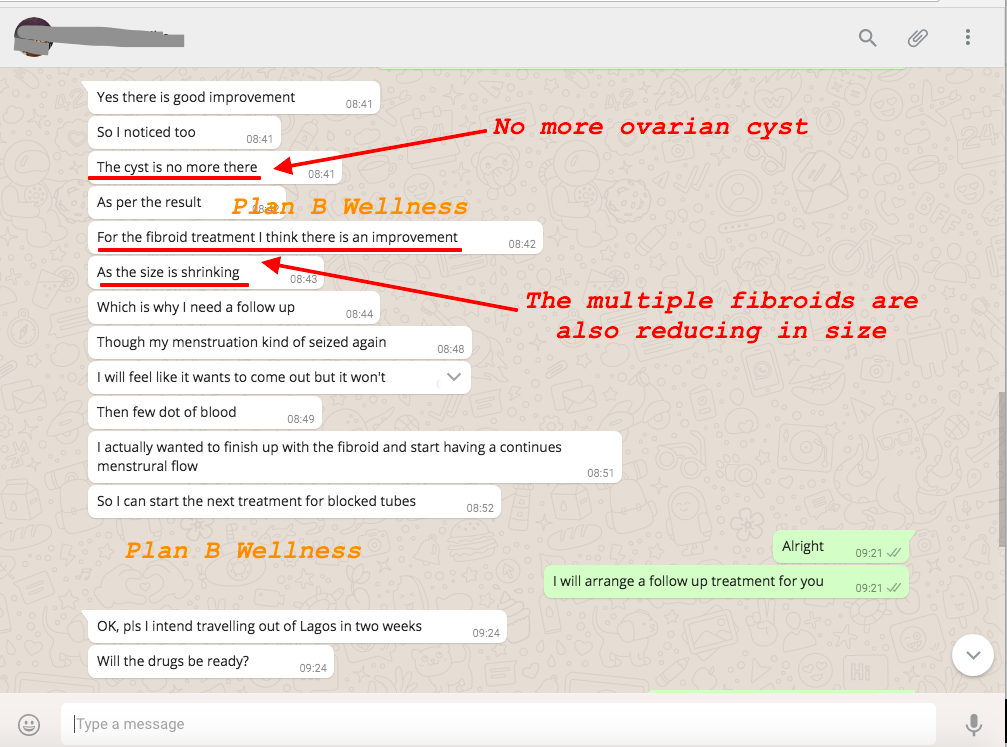 This is another confirmation that those who take our treatments get positive result.
Click here o learn more about our Ovarian Cyst Remedy Kit to treat ovarian cyst naturally without surgery.
Click here to learn about our Fibroid Remedy Kit to treat fibroid naturally without surgery.
Do share this with others too to safe their lives.
PS – Will you like to receive our free tips and home remedies to get rid of fibroid naturally via your email? Click here to sign-up for it.
Plan B Wellness
Email – consult@www.planbwellness.com
Twitter – @planbwellness