Scan Confirms No More Fatty Liver, No More Bilateral Hydronephrosis and 4 big Fibroids Gone After Treatment
One of the side effects of fibroid is the pressure it tends to exert on other surrounding tissues and organs when it becomes so big thereby causing pains all around.
Such is the case we are sharing today. If you look at the scan report before she started our Fibroid Treatment, she was diagnosed of fatty liver (this is something that if it's not quickly and proeprly taken care of can lead to liver failure, i.e. liver cirrhosis), bilateral hydronephrosis (which occurs as a result of a problem that prevents urine from draining out of the kidneys, ureters, and bladder) and 10 big fibroids. In 2 months of treatment, the fatty liver has been treated as well as the bilateral hydronephrosis and 4 big fibroids and out of ten have been treated.
See the 2 scan reports before and after to confirm;
Scan before treatment;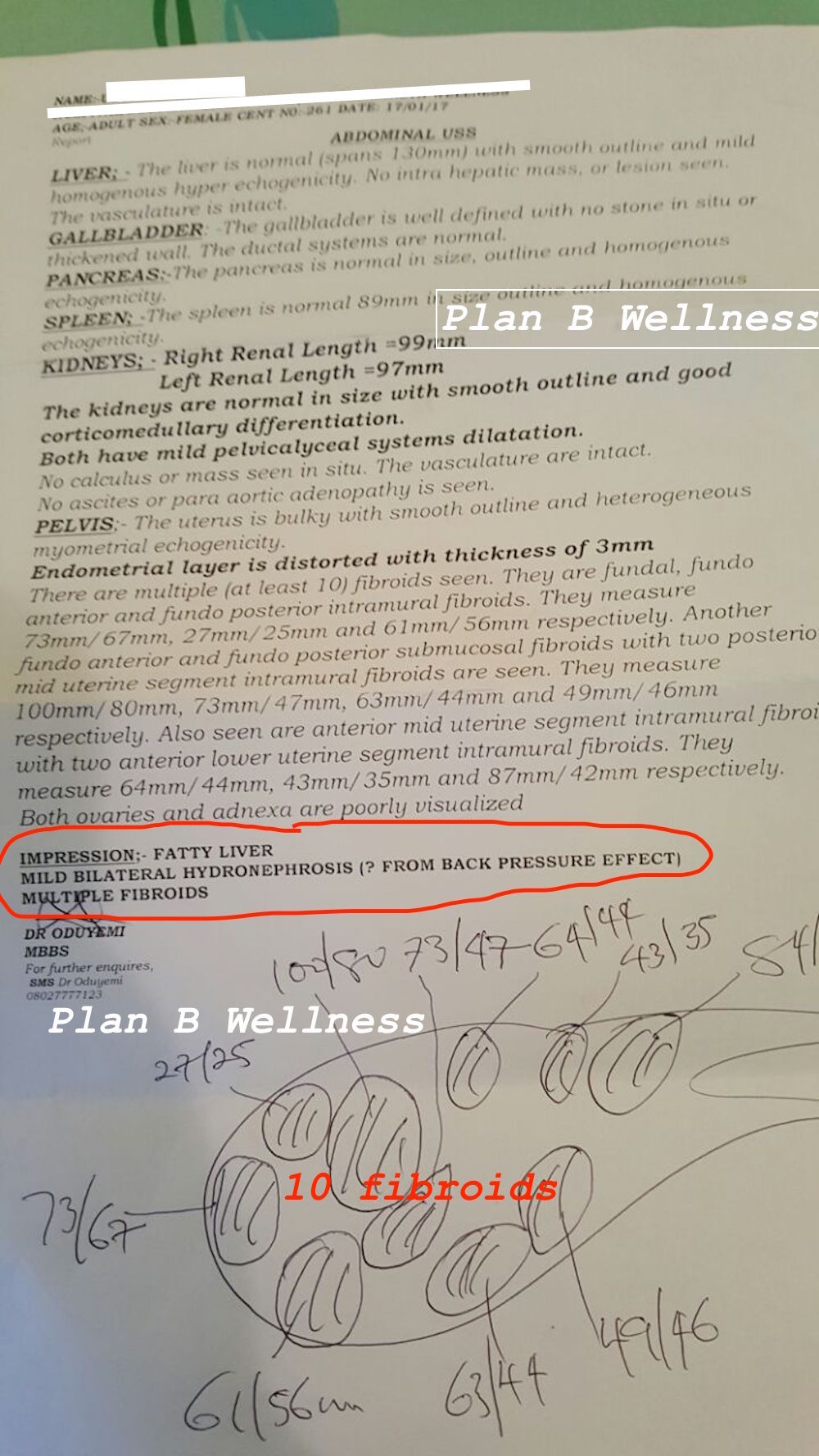 Scan after 2 months treatment;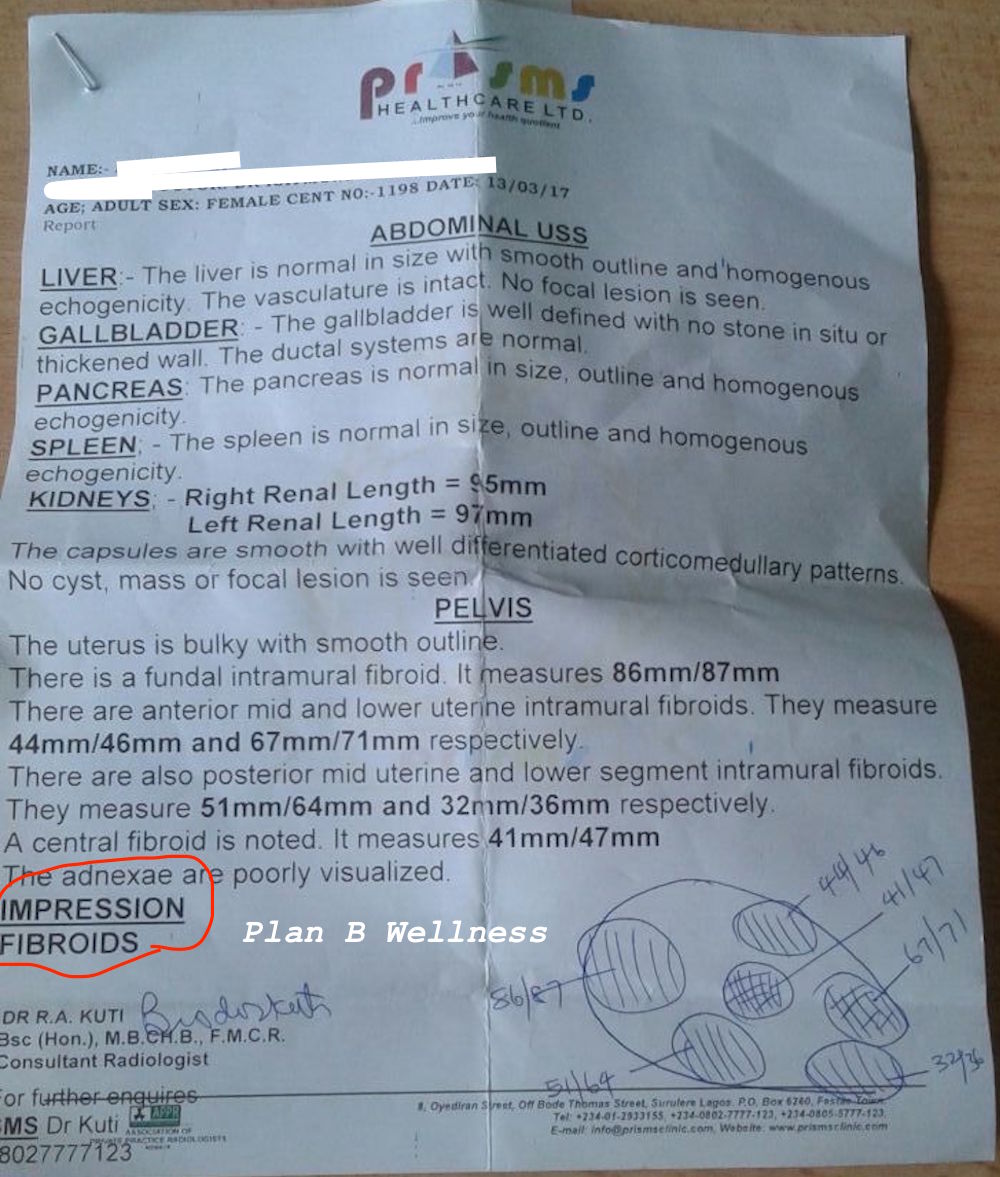 You have seen for yourself the benefits of natural remedies offered by our Fibroid Remedy Kit and our fibroid products.
If you have fibroids and you have tried all sort of treatments and even surgery but no solution, you can talk to us today and we will be willing to work with you to treat your fibroids too.
Stay Healthy And Never Give Up!
Plan B Wellness
Twitter/Instagram – @planbwellness
Tel/SMS/WhatsApp – +2348099666650