TUBAL BLOCKAGE TESTIMONY: HER BLOCKED TUBES FINALLY OPENED NATURALLY
After trying all sorts of treatment options and therapies, this woman finally got her blocked Fallopian tubes of several years opened with the Tubal Blockage Remedy Kit.
A lot of people who make enquiries about our treatments do doubt the efficacy at the beginning and such is the story of the woman whose testimony we are sharing today. She didn't believe the treatment would work for her due to the failure of other such treatments she has taken in the past.
Tubal blockage affects millions of women in Nigeria today and it is the reason why so many women can't conceive. Tubal blockage is also one of the commonest causes of female infertility all over the world and treating it naturally is something every woman desires but it's been difficult for many to get a reliable source for such.
As it is our tradition at Plan B Wellness, we don't offer our Remedy Kits without sighting a medical report. Below is the HSG (Hysterosalpingogram) result of the fellow that confirmed that she had Bilateral Hydrosalpinges (meaning that her 2 tubes are distally blocked and filled with fluid);
She has tried different medical and alternative treatment options with no success before coming across our website.
She got in touch with us and she was asked to send her HSG report She decided to send it via email and she was appropriately advised to take the Tubal Blockage Remedy Kit for the treatment.
She took the treatment and went for another HSG after it. Below is the result she got;
Bilateral Patent Tubes, as shown in the HSG report above, means the tubes are open, free flowing and not blocked. As it is now, fertilization can take place in her tubes and this woman can go on to get pregnant under normal circumstance.
You see, one person at a time, we are achieving our goal of helping women regain their fertility and good health in general, naturally.
Are you suffering from Tubal Blockage and want this kind of testimony too? Then click here to read about the Tubal Blockage Remedy Kit that will help you get rid of Fallopian Tube Blockage naturally.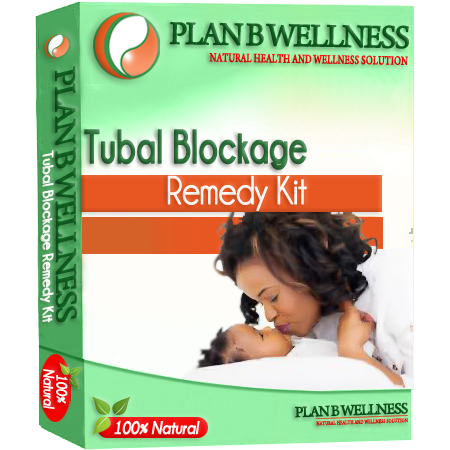 Stay Healthy And Never Give Up!
Plan B Wellness Center
Email – consult@www.planbwellness.com
Twitter – @planbwellness